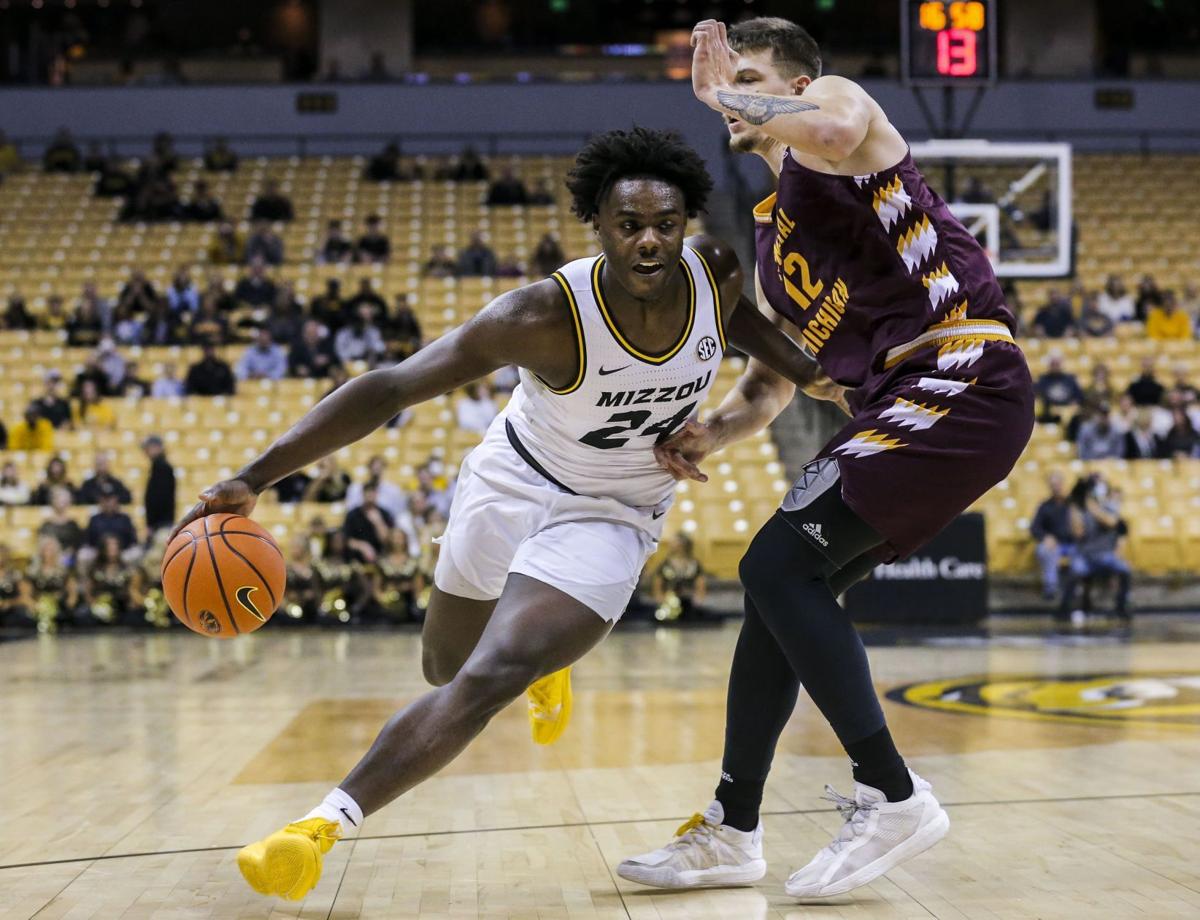 COLUMBIA, Mo. — After a season-opening homestand of mixed results, coach Cuonzo Martin is about to find out how his Missouri basketball team handles life on the road.
The Tigers (2-1) head to Florida for the Jacksonville Classic, in which they play Southern Methodist University (3-1) on Sunday (7 p.m., CBS Sports Network) at UNF Arena on the campus of North Florida University. After a quick turnaround, the Tigers face Florida State (2-1) or Loyola Marymount (2-1) on Monday.
For Martin, the first trip is just one step in a long process for a team that features nine newcomers.
"You're just trying to get better," he said Thursday after MU's 54-37 win over Northern Illinois. "And I'm not one of those guys to sit here and say we're young and all that, but you're a new team with so many new guys. And really they're guys that have the ability to score the ball but not a lot of defensive grit, that mindset. They're growing into it. So this is a great step. But it's just one game at a time. SMU is a very talented team. They have experienced guards. Coach 'Jank' has done a tremendous job for years."
That would be Tim Jankovich, now in his sixth full season at SMU. The former assistant coach at Illinois and Kansas guided the Mustangs to a 30-win season in 2016-17, but SMU hasn't been back to the NCAA Tournament since his debut year. The Mustangs have lost their only game against a high-major conference opponent, a 23-point loss at Oregon.