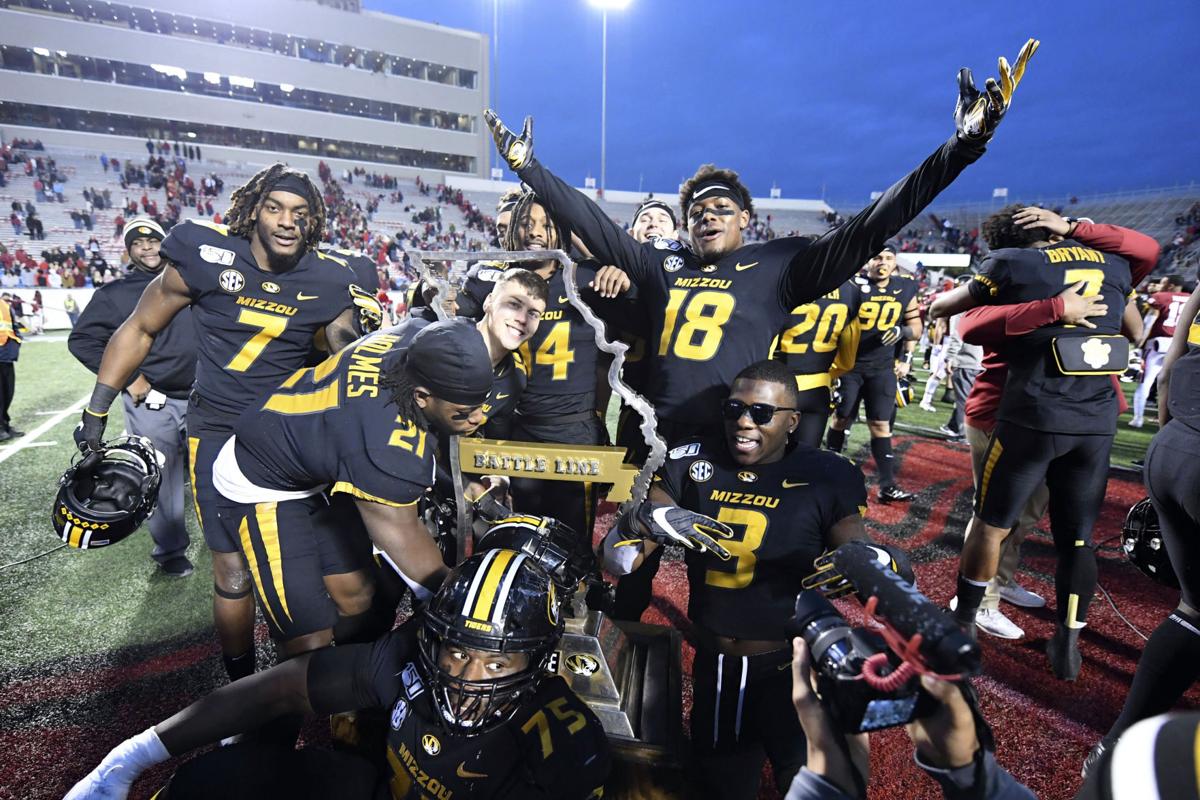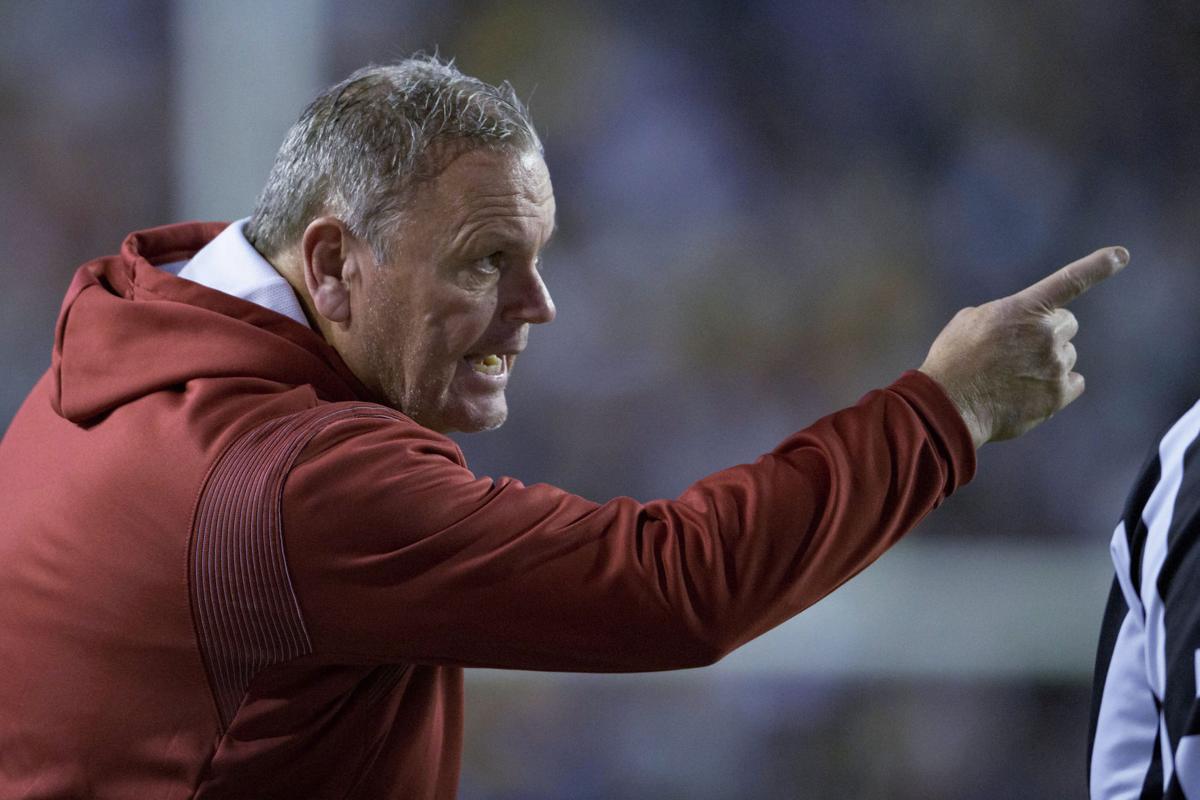 COLUMBIA, Mo. — It's time for the Missouri-Arkansas Battle Line Rivalry, which means it's that time of year to question whether the Tigers-Razorbacks showdown is indeed a true college football rivalry. (If you have to ask every year, probably not — at least not yet.)
But this year's edition, which kicks off 2:30 p.m., Friday in Fayetteville, feels more like a family reunion. There are familiar faces up and down the sideline and storylines that intersect all the way from here to the northwest corner of Arkansas.
In a battle of two second-year coaches in Missouri's Eli Drinkwitz (an Arkansas native) and Arkansas' Sam Pittman (a former Missouri assistant), the rivalry, errr, matchup features two programs both headed to the postseason, both in position for winning seasons, both playing relevant games in November. That's rarely been true since Arkansas became Mizzou's permanent cross-division SEC opponent in 2014.
At 7-4, Pittman's Hogs have clinched a winning record for the first time since 2016. If they didn't play in football's most grueling division — they've lost to Alabama, Ole Miss and Auburn by a combined 18 points — they might have double-digit wins and playing for a New Year's Six bowl. Arkansas has lost five straight to Missouri but comes into Friday's game favored by 14½ points.
At 6-5, Drinkwitz's Tigers need one more victory to secure a winning record. A win Friday would be MU's second straight as an underdog — the Tigers nipped 9-point favorite Florida 24-23 in overtime last week — and could knock off a ranked team for the second time in eight tries under Drinkwitz.