National Director of Recruitment Rivals Adam gorney and national recruitment analyst Sam spiegelman with Ryan Young from TrojanSports.com and Joseph hastings from BuckeyeGrove.com discuss three recruiting topics and determine if they believe each statement.
1. USC should be concerned that Mykel Williams visited the state of Florida this week and may take other trips.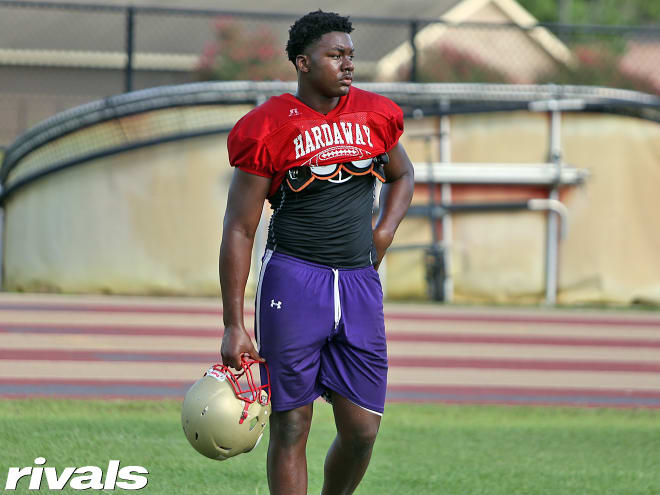 Gorney's point of view: DO. USC is in a strong position with Mykel Williams and there is no doubt about it, but the Florida state visit earlier this week shows that the five-star is at least somewhat interested in investigating other schools and that other trips could also take place. There has been talk that Georgia won't give up on Williams and that the Bulldogs will continue to recruit him and others in the Southeast will remain involved as well. I'm not predicting that Williams will rock, but as his senior season approaches and the reality that he will be traveling across the country to play his college football, there should be some concern, especially as FSU, Georgia and others stay after Harold Perkins.
The youth perspective: FICTION. Not particularly – yet. Williams is also flying to Los Angeles this weekend to participate in the USC recruiting barbecue event, which is a strong sign for the Trojans. And if his close friend and another defensive-line prospect Christen Miller ends up committing to USC – the Trojans continue to look like Miller's favorites, who will also be in Los Angeles this weekend – then this should only further strengthen Williams. plans. There should always be minimal concern about highly-rated prospects across the country who sign up six months before the early signing period. Six months is a lifetime in recruiting. But Williams – and Miller – have a very real, strong connection to the Trojans' defensive line coach. Vic So'oto, which will be refreshed this weekend; Miller wants to get into the movies so, again, USC seems to be the big favorite in their recruiting; and Williams and Miller really want to play the next level together. There are no alarms for USC here yet.
SHARE YOUR OPINION WITH USC FANS ON TROJANSPORTS.COM
*****
2. Harold Perkins said this week, "Everyone thinks (Texas A&M) is the team to beat." This is because the Aggies are the leader.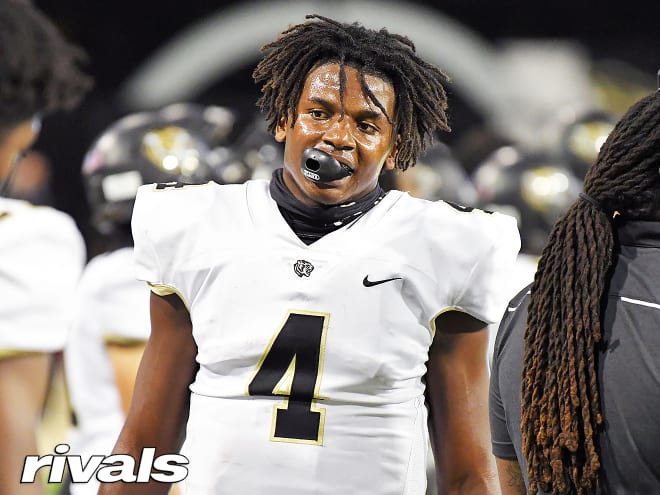 Gorney's point of view: DO. Harold Perkins wore LSU shorts to a recent training session that Rivals attended. Harold Perkins praised the Tigers, Texas, Florida and others. But most signs point to Harold Perkins playing at Texas A&M from his relationship with this coaching staff, from the interest he has shown in the Aggies throughout his recruiting to him returning. at College Station for their event to end the summer. LSU is intriguing, but my best guess is that A&M is leading here and I don't see that changing.
Spiegelman's point of view: DO. Harold Perkins doesn't say much or show his hand too often, but it's clear he wants to play in the SEC next year. Whether it's Texas A&M, LSU, Florida or elsewhere – that remains to be seen – but Perkins has openly referred to the SEC as being the best conference recently and even added that he was intrigued by Texas joining the conference. Right now the Aggies are in Texas and the SEC and Perkins will be back there this weekend. My understanding is that LSU, Texas, USC, Florida, Oregon and even Miami are still on the line ahead of a big round of game visits this fall and I love where Texas A&M is.
SHARE YOUR OPINION WITH TEXAS A&M FANS ON AGGIEYELL.COM
*****
3. If Richard Young doesn't end up at Ohio State, it would be a major surprise.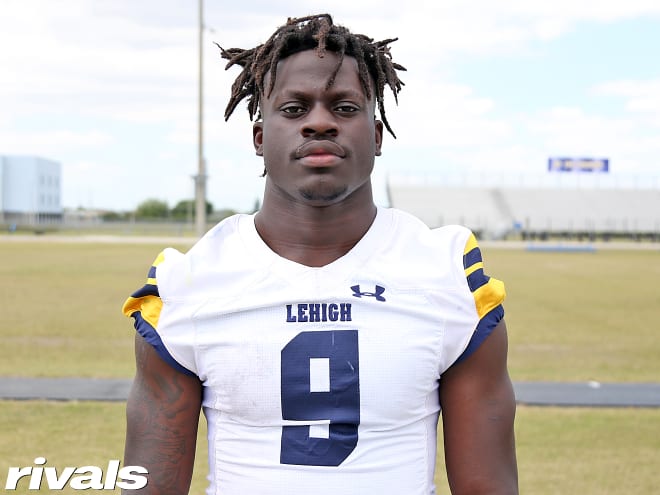 Gorney's point of view: FICTION. It's shaping up to be a battle between Alabama and Ohio right now and the 2023 four-star running back continues to visit Columbus, so there is serious interest in the Buckeyes. But betting against the Crimson Tide this early seems insane and so, while the state of Ohio is in great shape in recruiting Richard Young, there could be a more pronounced focus on the Southeast as and when. as its recruitment continues. The Buckeyes should feel good about their position with Young – especially after Treyaun Webb signed to Oklahoma – but it feels like a two-team heavyweight battle to land Young's commitment.
Hastings' point of view: FICTION: I don't know if I would go so far as to say it would be a major surprise if Young didn't end up with the Buckeyes. Even though this is the hottest squad right now, we're still talking about a member of the 2023 class who has yet to start their junior season in high school. Unless he decides to reclassify, Young won't be able to sign his national letter of intent for 17 months, at the earliest.
Not only does Young still have plenty of time for his recruiting, but the competition Ohio State faces to land him means it won't be a walk in the park. Alabama and Clemson – a few perennial playoff contenders – are in the mix, along with the State Florida Gators and about 30 other programs. With two visits to Columbus in the space of a few months under his belt, as well as the belief that they are still leading his recruiting, most believe the Buckeyes are on track to land Young. With plenty of time left and other top schools chasing him, it wouldn't be a major surprise if he ended up signing somewhere other than Ohio state.
SHARE YOUR OPINION WITH OHIO STATE FANS ON BUCKEYEGROVE.COM