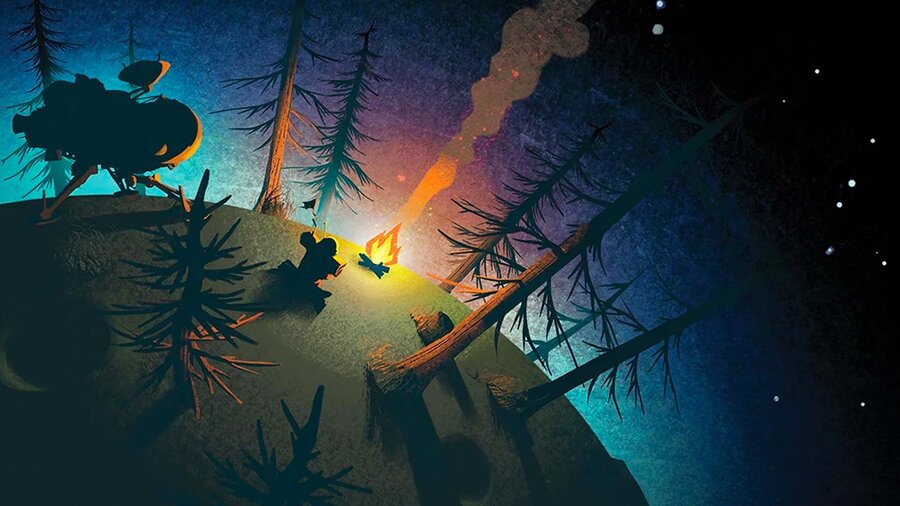 Outer Worlds AND Outer Wilds At The Same Time:
A while back, writer and narrative designer Kelsey Beachum was working on Outer Wilds, the fantastic space adventure game with a very cool twist that we won't spoil (just play it when it comes to Switch!) . When the Outer Worlds – Obsidian's "To fall in space "game – came out a few months later, people were very confused, including many reporters who constantly had to check if it was the i or the o (and it's never what you think).
Fortunately, Beachum had an answer:
Unfortunately, this useful way to remember the difference quickly became obsolete, as Beachum was hired by Obsidian a few months later.
And now, with the Outer Wilds DLC finally announced, Beachum has told her Twitter following a new fun fact: She was working on both at the same time. We're pretty sure this is the stuff that anxiety nightmares are made of, or that Beachum will somehow cause a paradox of confusion and implode the universe. Either way, we are impressed.
But with all the DLC out, how the hell are we supposed to remember which Beachum worked on?
Easy:
The Outer Wilds DLC, "Echoes of the Eye," will be released on September 28 on all platforms except the Switch, which is slated to launch during the holidays.
Now, if you'll excuse us, we have to lie down. Or was it a loe down?
.