A look at the best stories and features from the Rivals.com network. It has been a busy news week in varsity sports, with recruiting visits continuing at a brisk pace and the varsity football playoff committee proposing expansion. There have also been multiple collaborations between Rivals experts from each school within a few conferences.
B1G SEASON OUTLOOK SERIES
Experts from all 14 Big Ten programs have gathered for their B1G Picture preview of the 2021 college football season, examining impact players, schedules, and scenarios you should expect to emerge as the season unfolds. season is developing.
BUCKEYE GROVE: Offensive scenarios
GOLD AND BLACK: Defensive scenarios
Badger REPORT: The biggest shoes to fill
THE HOOSIER: Players to watch
HAWKEYE REPORT: The most difficult game in the program
JUNE RECRUITMENT
We are in the second weekend of official visits after a 15 month dead period. Schools across the country are now executing the recruitment plans they have been preparing for months. Here are some unique looks at what different schools did to get ready for June.
PLUS TT SCOOP: Unique plans in each Big 12 school
BUYER: Florida State has recruited months in preparation
EXPANSION OF COLLEGE SOCCER PLAYOFFS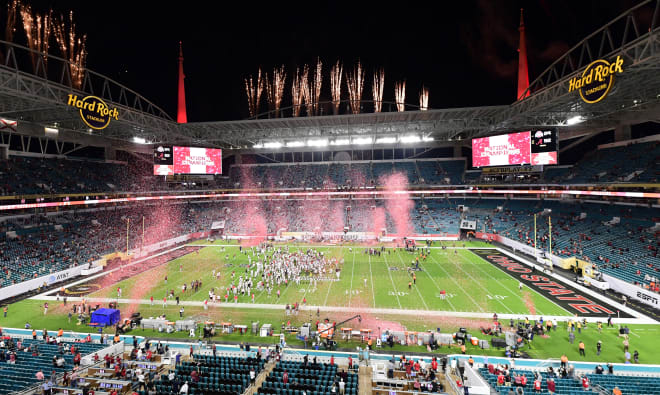 The expansion of college football playoffs has been discussed since BCS was abandoned in favor of the current four-team format in 2013. This week has seen real progress towards that expansion.
TROJAN SPORTS: The CFP working group recommends a format of 12 teams
BUCKEYE GROVE: Committee members answer questions about expansion
BLUE AND GOLD: qualifiers with 12 teams a victory for Notre Dame
NAME, IMAGE, LIKE
The pressure for varsity athletes to retain their name, image and likeness rights continues, and the landscape of varsity athletics may change in the process. Here are some reviews of what the future of college sports might look like.
THE KNIGHT'S REPORT: Q&A with Peter Schoenthal, CEO of Athliance
BLUE WHITE SHOWN: James Franklin keen to implement NIL plans