Rivals Rankings Week is over, but there are still plenty of storylines to discuss in early fall. Our analysts – Adam friedman, Adam gorney, Josh helmholdt and Sam spiegelman – sit at the Rivals round table and chat.
1. Which prospect do you think we ranked too high?
Spiegelman: AJ Harris is Alabama's new No. 1 cornerback country and it's well deserved after a strong performance this offseason at both RCS Atlanta and The Opening. Harris is versatile in position with the ability to make safe cornerback and downside plays, and he's strong enough on cover to also slide like nickel. With other talented cornerbacks like Javien Toviano, Tony Mitchell and Jahlil Hurley also vying for the top spot, there could be some upheaval to the road position to watch.
Gorney: Francis Mauigoa is a truly special prospect who has proven to be incredibly valuable as an offensive and defensive lineman, but has he proven himself to be the second-best offensive tackle in this class to date, ahead of Cayden Green? and others? It's hard to say. Now focused on attacking play, Mauigoa has five-star potential and could be one of the best players in this class, but until he takes part in national events shutting down elite players like Green, TJ Shanahan Jr. or others, I would say his ranking is a bit high. I believe he has all the potential to do it, we just need to see it happen.
Helmholdt: I saw five-star quarterback Malachi Nelson at Los Angeles Rivals Camp and I didn't see a five-star, let alone the second-in-class prospect. That's not to say he's not a good quarterback, but I expected more from a five star. While the camps don't show everything that goes into the position's game, they do show enough that should at least validate such a high rating.
Friedman: I'm very supportive of David Hicks as a five star, but it seems a bit rushed to get him past Lebbeus Overton. We share the hair with this one, but I still side with Overton as a certainty on the next level. He has the physical traits to be able to play all the way down the defensive line and he can win at the point of attack with strength and speed. Overton isn't a super explosive edge rusher like some of the other defensive enders, but he's quick enough and savvy enough to be a reliable defensive lineman for years to come.
*****
2. Which prospect do you think we ranked too low?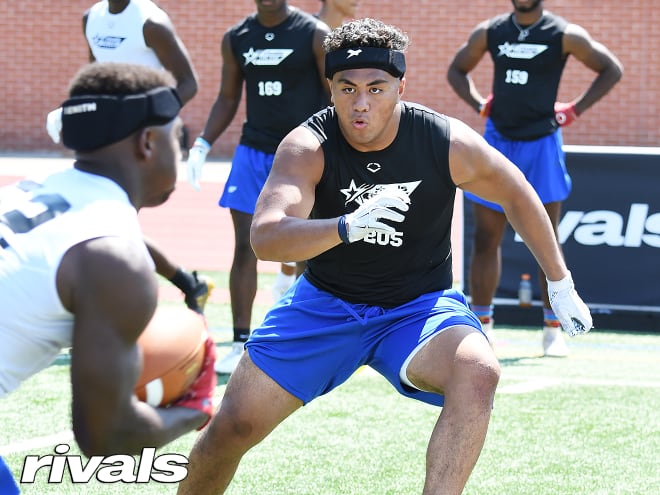 Spiegelman: Jaden Platt gained momentum in his recruitment this summer and for good reason. The large frame pass is a talented pass in the middle of the field that can also stretch it vertically. He's tall, athletic, and he's just starting to get a feel for the job. Platt has received offers in the State of Texas and Texas A&M during the process and has already visited both campuses. He's in store for a big junior campaign.
Gorney: Richard Young is No. 37 nationally which is very respectful, but he is ranked second in running back and we may have thought too much of this one. Judge Haynes is a very talented player and should definitely be ranked high, especially after watching him dominate this summer, but Young is very special and should be the nation's No.1 running back. It's not a big step up for him, but I think Young is a little too low at the moment.
Helmholdt: Utah linebacker Siale Esera is certainly in elite territory as a No.33 ranked prospect in the 2023 class, but I find it hard to see what makes him less than his cousin, Noah Sewell, who was five-star and ranked # 10 prospect in the 2020 class. We haven't seen if Esera can hit with the same level of pop as Sewell, but it's early and he's definitely not sweet. Even at 260 pounds, athleticism and speed are two of Esera's strengths, and we certainly know he can play in space after winning two Rivals Camp MVP awards this year.
Friedman: Beware of Stephiylan Green. Georgia's defensive tackle is as disruptive as the come and is a constant presence in the backfield. Green doesn't take part in the offseason events and his second tape didn't get much national attention, but he jumped off the screen. He's physical, seems to know how to use his hands effectively and does a good job of continuing the game. Georgia is his only offer, but they won't be for long.
*****
3. Who did you go to bat for to make you look smart down the line?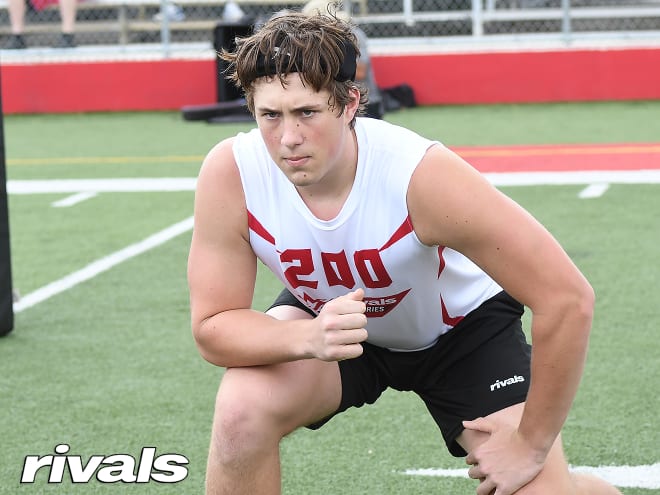 Spiegelman: Four-star offensive lineman Isaiah Kema did not see his recruiting take off as planned, despite landing notable openings from BYU, Illinois, SMU and Texas Tech. The Wolfforth (Texas) Frenship product just outside of Lubbock is a mauler and finisher in the running game, and he also maintains that petty effort in pro passes. Kema is one of the more physical linemen in the state of Texas for 2023, so the offers will arrive on time.
Gorney: There are two prospects that come to mind, one having won her fifth star with offensive tackle Kadyn Proctor and the other rising to 14th overall with four star defensive end Kelby Collins. . Proctor is an obvious five-star offensive tackle in my book because he moves so well, is so powerful and at 6'8, 335 pounds is going to wow anyone who sees him. I also think if Collins were on the National Events Tour this summer he would be considered five stars. His second film is one of the best in the country and I wanted to position it so that when we see more of it it wouldn't be such a dramatic leap to take it even higher.
Helmholdt: I really like what I saw from Georgia's running back Judge Haynes at the Five-Star Challenge in June. The demand for running backs in both college and the NFL is declining, but elite backs still offer a ton of value in offenses and Haynes is one of the more elite backs I've seen coming out of high school these days. last years. His jump into the top 20 of the Rivals250 is well deserved.
Friedman: Monroe Freeling really impressed me when he came to Miami Rivals Camp in early spring and then showed positive progress at a camp in North Carolina in June. He's got all the tools college coaches look for in a multi-year starter and he's got a frame that can handle a lot of extra muscle mass without sacrificing that athleticism that makes him a tough match for edge rushers. The Tar Heels, Notre Dame, Georgia and a few others have already given priority to Freeling.