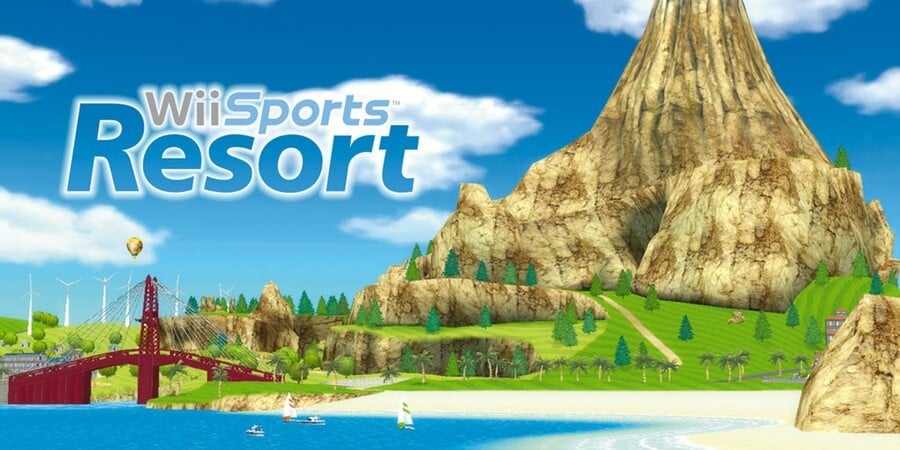 Soapbox: A Strange Desire For Switch Sports And A Return To Wii's Wuhu Island
The Wii, the Revolution, the era of motion controls, scales as peripherals and fun for everyone. It can be a little plugged something to tease the Wii, as if its concept of introducing new control schemes and luring traditional "non-gamers" into becoming gamers was somehow bad – well, it was. made brilliant. Of course, the Wii had flaws like every other console ever made, but alongside the DS it introduced a lot of new people to the game – what a wonderful thing.
It also had top notch games that could benefit from beautiful HD visuals and silky frame rates.
The recent launch of The Legend of Zelda: Skyward Sword HD was interesting for many reasons, one of which was technical. Digital Foundry's report on the game pointed out that, unlike the The stars of Super Mario 3D compilation version of Super mario galaxy, the SS reissue seems to use the original Wii code in a smart way. It's not emulate but also doesn't need a complete code overhaul – we thought this is the jist. Ultimately we have a version of the game that has beautifully crisp visuals and silky smooth 60fps performance. It's a re-release in which developer Tantalus and Nintendo apparently worked smarter than harder.
Digital Foundry points out that while Nintendo has developed smart tools to help clean and efficient improvements to Wii games, it may open the door to more similar versions. Yes we all think about the constantly / boring rumor Metroid Prime Trilogy, and as a huge fan of these games, I can spontaneously burn when / if this is revealed. But playing Skyward Sword and rediscovering how much fun motion controls are, at least for me, reminded me of another Wii game I would love to see.
Maybe this is the result of writing this in the middle of a rather hot Scottish summer, but I would love a shiny version of Wii Sports Complex. I am well aware that for some this will be an incentive to look for the fork sharpening kit.
I enjoyed the motion controls in Skyward Sword HD very much, remembering that there is a childish fun in the game imitating my questionable swordplay. While I understand that not everyone appreciated the adjustment of the sensor bar-based movement to a purely gyroscopic solution, I was impressed. I have made a habit of pressing Y frequently to "center" the sensor, as the problem is my inconsistent positioning rather than the technology. When the cursor wanders, I look down and, yes, my hand has lazily moved the controller. The frequent Y presses became an instinct and now that I'm used to it the controls have been great.
Throwing a frisbee for a cute dog, a slightly erratic but fun Wave Race style power cruise, awesome archery, they were just right fun.
Which brings us to Wii Sports Resort. Arguably, if Nintendo wanted to do the unlikely sports and reignite Mii-based sports, we would likely get another iteration of the standard. Wii Sports, like the poor old underestimated Wii Sports Club on Wii U. Still, I much preferred the Resort at the time, which had bowling and golf classics with fun variety and the awesome Wuhu Island, which I remember Shigeru Miyamoto described as more of a character than a place.
The visuals and music were quite charming – a classic escape game. Throwing a frisbee for a cute dog, a slightly erratic but fun Wave Race style power cruise, awesome archery, they were just right fun. My favorite events were the ones that took us around the island – Air Sports was a forerunner of Pilotwings Hotel, with varied and neat ways of flying. Canoeing didn't seem the most natural to me but was fun, and although cycling had movements that arguably had little to do with reality – difficult to recreate with a remote control – the act of running in some sort of Wuhu Island Tour was perhaps my favorite part of the whole game.
I love when the motion controls are done right, which is the case for most in the resort, but it's also the setting and presentation that helped elevate the experience for me. It was a place and a set of activities full of sunny optimism and Nintendo charm, the kind of vacation I would have if I was both rich and athletic. A dream and sporty island for all moods, fun both in solo and especially with several in multiplayer. Maybe the familiarity with the motion controls meant Resort didn't have the cultural impact of the original Wii Sports – although its sales were still very impressive – but it definitely convinced me.
Above is all the sports via SuperMarioBlitz, probably emulated in HD, which gives an idea of ​​what that could be like on Switch.
Nintendo briefly brought us back to Wuhu Island in the aforementioned Pilotwings Resort on 3DS, a famous route in Mario kart 7 (which was later patched) and also in a Smash Bros. scene. pretty cool. These are all reminders of a great framework that Nintendo had created.
For my part, I would love to go back for another visit with crisp HD visuals.
Maybe next summer …